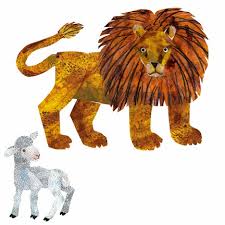 March is known as that month that comes in like a lion, and leaves like a lamb. Marked by the brutal wintery weather that ushers in the month of March, with spring officially starting on March 21st, the weather begins to warm and thaw, giving us hope for warmer, brighter and sunnier times ahead.
The same kind of transformation happens to organizations that consider traffic management and the increased workflow benefits that come with a centralized solution like CurrentTrack®. Able to totally revolutionize how process management and project transferal happens between departments, CurrentTrack can take the messiest of organizations and leave them looking brand new.
Here are just a few ways CurrentTrack can turn your crazy, disorganized processes into calm and gentle management:
Flow of Information: How quickly, accurately and efficiently information flows from department to department in your organization is critical. If your current processes seem to miss important information, never reaching their final destination, that's going to cause some serious problems. With centralized, organized flow of information through messaging, nothing will be left out of the equation anymore. Free flowing information will make your organization much calmer.
Traffic Management: Delegating what tasks and projects go to which teams, individuals and departments can be a daunting request. Not always being able to properly delegate means that some people end up with no work, while others are drowning in their responsibilities. CurrentTrack provides a traffic management solution that ensures everything is being distributed fairly, in a way that's most productive for the business moving forward.
Client Access: Instead of relying on clumsy conference calls in which you exchange fax numbers for the sharing of your completed projects and products thus far, CurrentTrack contains a Client/Vendor Interface. Clients and vendors alike can now get a view of their plans, processes and products as they develop, right inside CurrentTrack. You can then take their feedback and easily share it with other team members, without leaving the software. It's this kind of organization you're going to be thankful for.
Archiving Retrieval: If a massive part of your job is looking for past comments, projects and other critical information that seems to have been lost along the way, then CurrentTrack is going to make your life much easier. Everything you'll ever need to know about a client's workload, and its progress, is located in easy-to-find electronic job jackets. In just a few seconds look up what you need, and the rest is history.
A New Kind of Traffic Management
Let March be the month in which your organization makes a total 180, investing in reliable, organized and dependable traffic management that isn't all over the place. With CurrentTrack, you can count on increased workflow and streamlined process management that's automated with the cutting-edge technology embedded in this solution. Although you may have entered March like a lion, it's time to leave the month like a lamb.