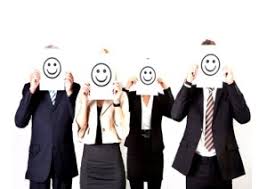 Have you noticed an overall negativity, lack of motivation, and non-energetic response to new projects, business announcements, and new clients at your agency today? This is probably a sign of a lowered workplace morale, which is highly possible in work settings that don't take the time to reflect on current processes, making necessary changes to boost morale and keep employee retention high. If your employees are excited, they'll produce better, more timely work that's reflective of top, creative quality.
Fear naught, it's possible to boost lackluster morale with a little effort and energy. Here are five ways to get your team excited:
Compliments: Yes, the days can get busy, and quickly morph into weeks and months. Before you know it, half a year has passed since you last patted your team on the back. A little compliment goes a long way today. Taking a moment to recognize your team members is the easiest, cheapest, and most effective way to boost morale.
Actionable Goals: People love working towards goals they feel they can actually achieve. Setting team goals is the backbone of every management strategy. Goals for daily, weekly, and monthly basis, with a quantified amount assigned to them, is a great way to motivate workers into going the extra mile.
Rewards: Now, if you really want your employees to care about their goals, there needs to be some kind of incentive. Company-wide emails, bonuses, or extra vacation days are great incentives to get people in the competitive spirit, working hard for the pot of gold at the end of the rainbow. We all need a little extra excitement to feel passionate about something.
Streamlined Communication: Lack of communication between employees, you, and management is an easy way to get people feeling down. When proper communication doesn't exist, missed communication can result in reprimanding that wasn't even necessary. If you're yelling at employees inaccurately, they're going to hate the workplace. You need streamlined communication that's centralized and inclusive of everyone.
CurrentTrack: In order to get everyone on the same page, you need to consider the benefits of a centralized software solution like CurrentTrack®. With everything from billing and reports to messaging in one singular place, all team members will be on the same page when it comes to expectations, projects delivered, and personal recognition.
Centralized Process Management Solution
We knew that something had to be done about the increased volume of work and intricacies of exchanging projects over departments today. As the world grows more digital, so does the increasing project demand from clients throughout the planet. With CurrentTrack, companies can manage time, traffic, messaging, reporting, billing, and information in one centralized place, keeping employees in the know and happy about it.
If you want to retain your talent this year, treat them to a centralized solution that makes everything simplified and transparent. It's the easiest way to show your employees you care about their happiness while also making their everyday tasks feel easier.