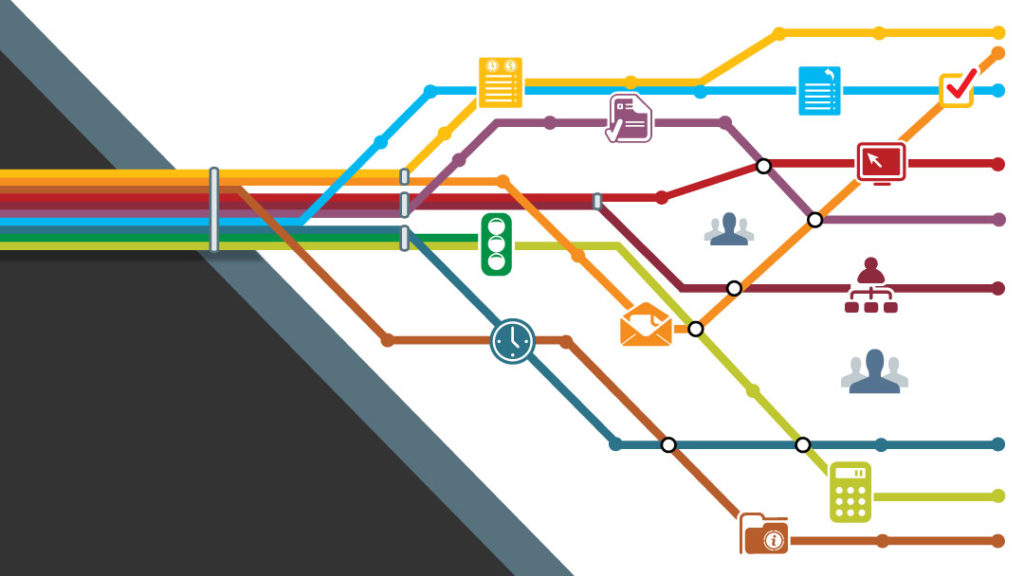 Thanks to the Internet, digital tools, and the increasing availability of technology in our world, an increased volume of work is befalling most businesses today. It's a good problem to have, as our world grows more interconnected than ever before. More clients, projects, and other kinds of business opportunities are at our fingertips –- from every corner of the globe.
However, increased workflow can be overwhelming for organizations that aren't prepared to handle it. Streamlining the intricacies of moving different parts, communication, and projects across departments can make or break organizations, making centralized software solutions for workflow management absolutely critical today. Existing workflow management solutions simply aren't able to handle the complete integration of agency activities. That's why we created CurrentTrack®.
With CurrentTrack, you can replace multiple time tracking, messaging, logistics, and information storage services with one easy to use management. We created CurrentTrack to help you revolutionize your organization in a way that's compatible with the future.
Here are three unique benefits of our CurrentTrack system:
Messaging: Communication is essential to workplace success. More workers are working remotely, collaborating with various organizations at different times. Messaging needs to be clear, concise, and centrally accessible by all workers. CurrentTrack's messaging feature includes the CC: function, outside e-mail notification and a comment feature within the client/vendor interface, enabling users to quickly navigate to key pieces of information.
Traffic Management: The CurrentTrack workback schedule is built on information pulled from the Client Contact Report, Progress Report and/or Change Order. Each functionality covers every single element of the project, as well as each individual assigned to that specific task. It makes it transparent so that every person is able to see who has what, when it's due, and where it came from. Now, team members don't need to waste time communicating with managers about questions and confusion that arise through lack of transparency.
Time & Expense Management

: All time and expenses flow through Current

Track

into various financial reports. From this organization, whether it's the middle of a job or the end of the month, every single team member will have an immediate understanding of where they stand on a financial level. Instead of firing messages back and forth between billing and time departments, everything is neatly presented, and one click away.
CurrentTrack's Benefits
In addition, CurrentTrack covers reporting, client access, archiving and retrieval, workback schedules, accurate billing, employee portals, and one cloud-based solution that ensures all remote workers and teams are able to access the same information and communication streams, no matter where they are in the world.
We are incredibly proud of our centralized software product that can adhere to every kind of organization demand and industry. Consider the benefits of integrating CurrentTrack into your current processes today.