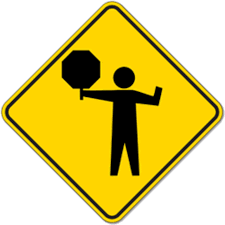 Efficient and productive management of all traffic that comes through your organization is absolutely essential to your company's success. We've all heard of the term "Project Manager," individuals who are uniquely responsible for specific projects as they come in through clients. But what about those people who are tasked with managing ALL processes and projects that come through the company's infrastructure? Those busily talented people are known as Traffic Managers.
Now, of course, to make a Traffic Manager's day easier, they need excellent traffic management software, like CurrentTrack®. Expediting and organizing their mounting list of activities is critical to their success.
But, before we talk about CurrentTrack, let's look at three reasons why Traffic Managers are vital to your organization:
Organization: If no central individual was responsible for overseeing all communication, Time Sheet submission, allocated projects, and incoming notices, all Hell would break loose. Messages would get lost between the cracks, Time Sheets would never make it to HR, and Project Managers wouldn't necessarily grab projects they're deserving of. For just the mere sake of organization, you need a Traffic Manager immediately.
Project Support: Although Project Managers are at the frontlines when it comes to appeasing clients, they can't do it all. In order to keep clients happy and constantly supported, there needs to be someone on the defensive lines, ensuring that everyone behind the projects are supported and equipped with the resources they need to be successful. Project Managers are to clients what Traffic Managers are to your operation.
Workflow Management: There always needs to be a referee that comes between employees and workflow. What if everyone tries to vie for one singular project, while the other projects are left out to dry? Or what if a few people are shouldering too much work while others sit back and twiddle their thumbs? Traffic Managers are responsible for traffic management, ensuring that everyone stays busy – but not too busy. As humans, we don't always excel at making schedules that are reflective of moderation. That's why you need a Traffic Manager.
CurrentTrack
Now, in order for Traffic Managers to be used to the best of their ability, they need to be accompanied by traffic management software that supports and provides for them throughout the day. That's CurrentTrack. With CurrentTrack, Traffic Managers can open portals respectively to traffic management, messaging, time and expense management, reporting, client access, archiving and retrieval, accurate billing, workback schedules, and the list goes on. Real-time support, measurable assignment increments, and various reports and calendars enable Traffic Managers to assess workloads for not only each employee and client, but for the agency as a whole. And that is the true goal of the Traffic Manager at the end of the day: defending the agency as the first and foremost entity when it comes to your long-term success.
If you're considering the benefits of CurrentTrack, check out the consolidated solution here: https://www.currenttrack.com/currenttrack/.