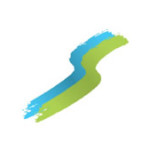 Do you ever feel like you're alone in the advertising world? Like you're constantly reinventing the wheel? If so, you may want to consider joining an industry-specific trade group.
Belonging to a trade group, business association and generally networking with others in your industry, is a terrific way to draw from the experience of others, share ideas and discuss best practices. According to Inuit, in their articles titled, "5 Ways That Joining a Trade Association Can Help You Boost Business," participation can even help you gain access to potential new customers in your area.
While many trade groups are available, none is as large or effective as Second Wind at helping small to medium-sized agencies and creative service firms reach their fullest potential. Your business didn't come with a 'Standard Operating Procedures' manual, but Second Wind provides numbers and details about what's working in small- to mid-size agencies across the country. Your agency may not have the depth of experience on staff but engaging with others who are willing to share the breadth of their knowledge with you is the next best thing. Second Wind facilitates this via an extensive online community, publications, services, and numerous seminars.
We make every effort to attend Second Wind seminars because not only are they a source of new business opportunities for us, but, more importantly, we get to hear about the challenges and trends affecting the small agency industry. Our clients, and most Second Wind members, are relatively small businesses so it's important for them to have a trusted resource they can turn to to learn about areas of their business in which their expertise is limited. 
To learn more about Second Wind, visit them online at https://www.secondwindonline.com/.
We hope to see you, in person, at a 2016 Second Wind seminar!