CONVENTIONS
QuickTIPs (and Links) are highlighted in blue.
Permission-based items are highlighted in red.
System navigation is italicized.
WORKING TASKS LIST
Available to Employees with Permission, the Working Tasks List is a compilation of all Active jobs and their associated Tasks that have a Status of "Working."
TIP: If you're the Traffic Manager (or System Administrator), refer to this List during your morning status meeting. If you currently only hold a weekly status meeting, considering moving away from it and toward a JOLT format.
To view the Working Tasks List, go to Status Reports — I Want To: View Working Tasks List.


Indicate the Client(s) for which you'd like to see Tasks. Next, select a specific Job and/or Media Type (if applicable) and enter a date range. If you'd like to narrow the List to a specific Task(s)(e.g. copy, layout, photo shoot), enter one or more Keywords, separated by commas. Task Priority is another search criteria that can be applied; click Submit.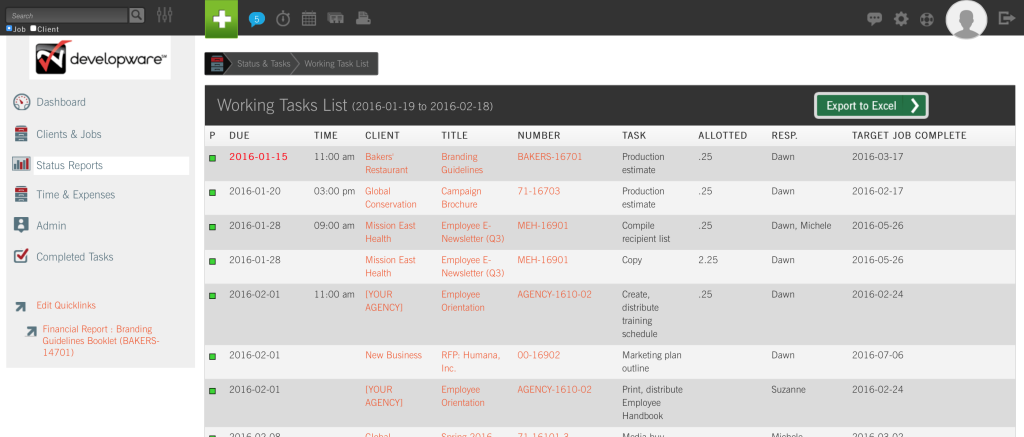 On the results screen, by default, Tasks appear in order by Due date. To change the display of the List, simply click the desired column header. Clicking on a Client name will take you to the Active Jobs folder of the respective Client, while clicking on a Job Title will take you to the Job One Sheet. Each Job Number link will display the Financial Report. 
The Target Job Complete date, located on the far right of the List, is pulled directly from the Add Job for This Client (or Edit This Job) screen. It doesn't necessarily reflect the last due date in the job's Critical Path. It's simply a point of reference regarding when the job should be "out the door."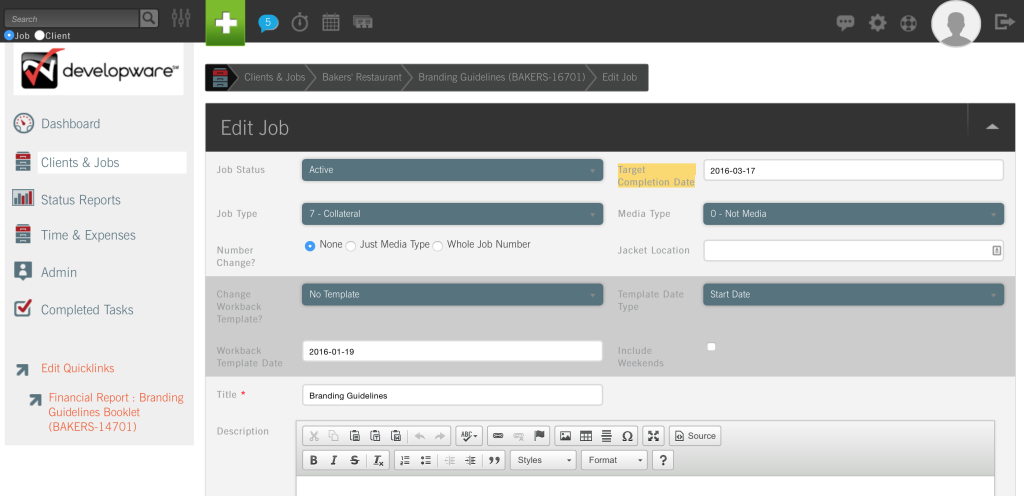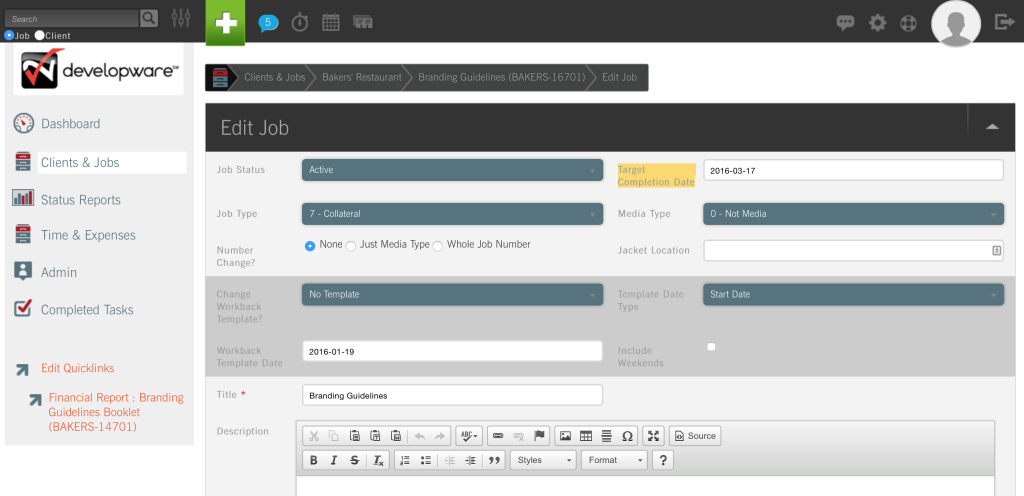 TIP: To view documents associated with a job, click on the Job Title and open its Documents Folder via the I Want To: drop-down menu.
To view the Comments associated with a Task, click on the bubble icon to its far right. If no icon is displayed, no Comments have been associated with the Task.
To view the Working Tasks List in Calendar format, simply click the corresponding icon at the top of the page.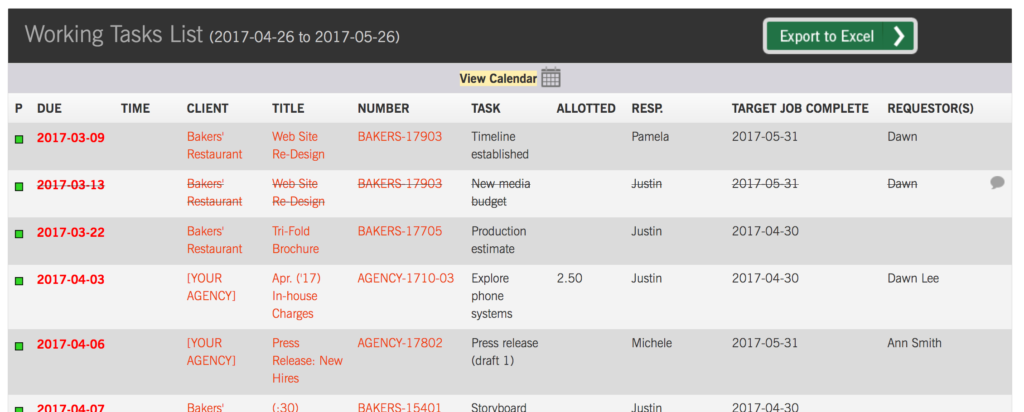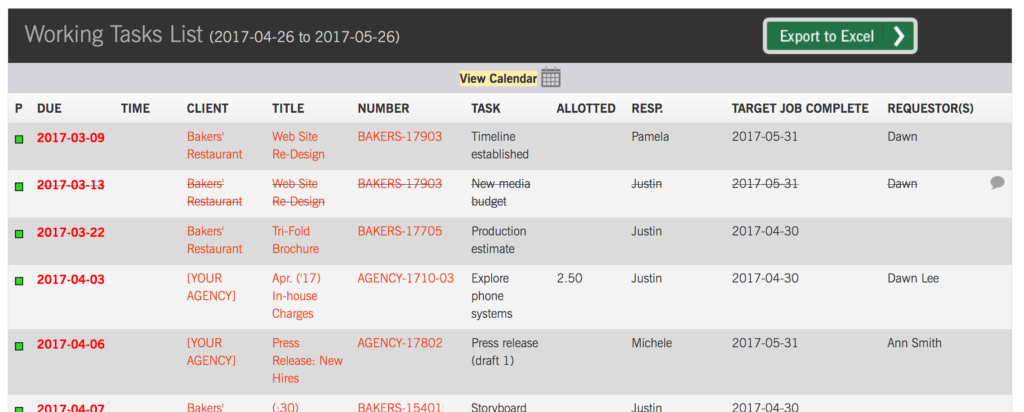 To view the Printer Friendly version of the Working Tasks List, or Calendar view, click on the printer icon located at the top of the page. To export the contents of the List, click Export to Excel. The file, in .xls format, will automatically download to your desktop.