CONVENTIONS
QuickTIPs (and Links) are highlighted in blue.
Permission-based items are highlighted in red.
System navigation is italicized.
TIME SUMMARY
The Time Summary can be used by any Employee with Permission to monitor the amount of time recorded within CurrentTrack®. Entries can be viewed by date range, Client, Job and/or Media Type, Work Code, and Employee.
To create a Time Summary, go to Admin — Agency Administration — Create Time Summary.


Enter Dates from and to, then choose a Client(s) and an Employee(s) from the drop-down menu(s). Specify a Job and/or Media Type(s), if desired, and indicate which Work Code(s) you'd like displayed. Only those Work Codes used within the indicated date range will appear within the drop-down menu. A Work Code might also appear in the list multiple times if its Rate was changed at any point within the date span (e.g. Account Service from $125.00/hr. to $150.00/hr.).
Next, outline the results hierarchy you'd like to see. Would you prefer Clients be listed first and then Employees and Work Codes? Or, Work Codes and then Employees and Clients? A number of available combinations are listed in the drop-down menu. If you'd like to see dollar figures, check the box beside Include Dollar Amounts; click submit.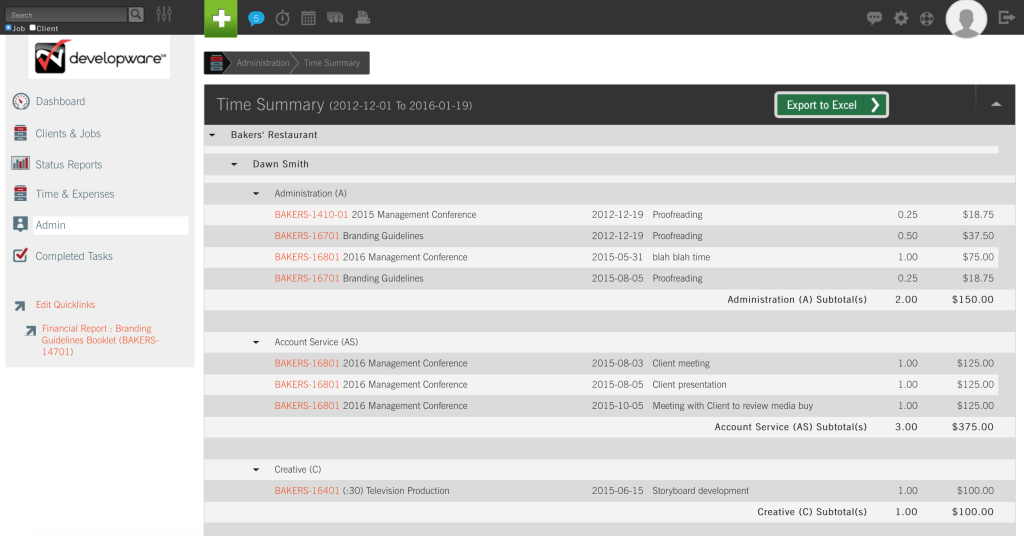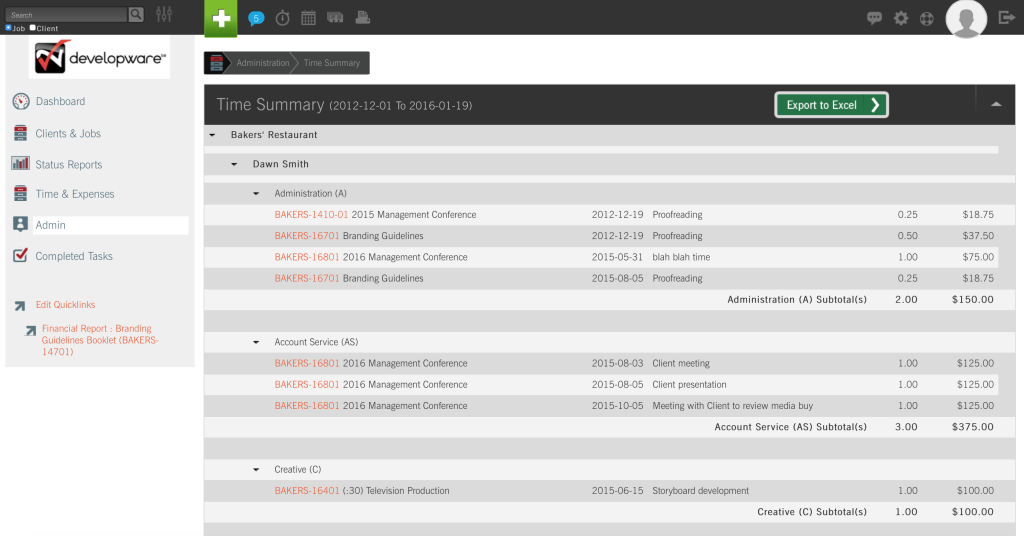 To export Time Summary results, click the Export to Excel button. The file, in .xls format, will automatically download to your desktop. To view a Printer Friendly version of the Time Summary, click on the printer icon located at the top of the page.